Proven Technologies, Build Profitable Practices

Invest in this life changing technology & your patients will invest in you.
• Sun Damage
• Acne Treatments
• Hair Reduction
• Skin Rejuvenation
• Vascular Treatments
Sophisticated Skin Treatments & Feminine Health
• Skin Resurfacing
• Acne Scarring
• Benign lesions both elevated and flat
• Women's Health
• Two lasers in one
• Q-Switched capabilities
• Long Pulsed 1064nm Nd:YAG
• Carbon peel
• Tattoo removal
• Melasma
Mattioli Engineering
Ultrapeel
• The ultimate in Microdermabrasion
• Facial Texture
• Exfoliation
• Pore Reduction
• Blemished Skin
• Body contouring
• Skin tightening
• Cellulite reduction
• Facial dermal volumizing
• Perfect for all skin types
Looking to add aesthetic services to your current practice? Click below to find more information.
Technologies providing facial rejuvenation, body sculpting, and life-changing feminine health treatments, just to name a few.
Marketing services that will attract and maintain more patients!
Get the proven products to grow your practice offerings to your patients. From acne treatments, hair reduction to skin rejuvenation, Saratoga Technologies distributes all the clinically tested products you need.
What other physicians are saying
"The Legend RF technology has delivered amazing skin rejuvenation and body contouring results to our patients. It also proves highly beneficial for our liposuction patients, providing additional skin tightening The bonus to adding the Legend technology to your practice, is the affordable cost structure - both up front and consumables! Thanks Saratoga Technologies!"
"The versatility of the Prism GEM IPL, allows our practice to offer a multitude of innovative skin treatments. From skin rejuvenation to hair removal, the Prism provided us a quick return on our investment. Not only has the IPL technology provided highly satisfied clients, especially with regard to the hair removal treatment, the compact design enabled us to add it to the practice, with ease. "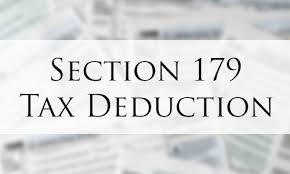 Update: In the time since this post was originally written, the political and tax environment has surely changed, and as a result, the section 179 tax benefit becomes even more