Carbon Wave is a laser accessory, a hydrogel patch used to convert laser energy and create new treatment opportunities.
What is the Technology Behind Carbon Wave?
The Carbon Wave hydrogel patches highly are reactive to Q-Switched laser energy. When a laser is pulsed onto the Carbon Wave, an incredibly strong acoustic wave of energy is created.
What Can Carbon Wave be Combined with?
The Carbon Wave Patch can be combined with Q-Switched Nd:YAG lasers to create this new treatment.
What is the Treatment Experience?
A typical treatment will take approximately ten minutes. The patient will experience a mild sensation. The treatment is entirely non-invasive with no downtime.
Aesthetic Treatments for Cellulite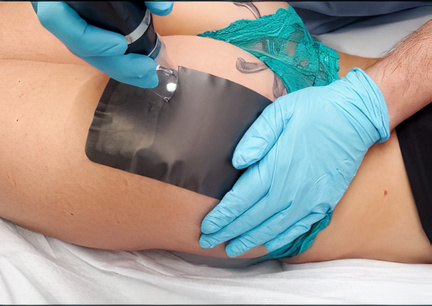 YOU HAVE QUESTIONS?

WE HAVE ANSWERS