VIEW TECHNICAL
SPECIFICATIONS
The Inverso by Saratoga Technologies, LLC is your all-in-one laser that combines both Q-Switched and Long Pulsed Nd:YAG, making it one of the most versatile systems in the world. 
Four Q-Switched Wavelengths integrated are: 1064nm, 532nm, 585nm, & 650nm along with Nd:YAG Long Pulsed 1064nm. 
Applications: Q-Switched Nd:YAG
• Tattoo Removal, all colors with our multiple wavelengths
• Melasma
• Pigmented Lesions
• Carbon Peel
• Lentigines
• Seborrheic Keratoses
Applications: Long Pulsed 1064nm Nd:YAG
• Hair Removal
• Vascular Lesions: Leg Veins & Facial Telangetasias
• Nail Fungus: Onychomycosis
• Acne
•Skin Rejuvenation
• Folliculitis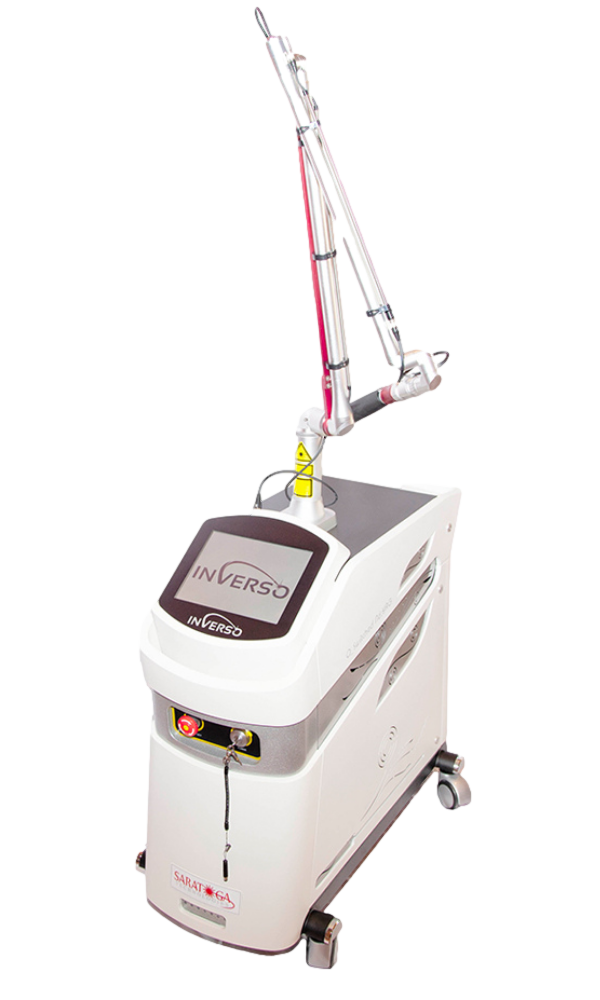 Applications: COLD AIR COOLER
• Designed for superficial laser skin procedures
• Protects the tissue from thermal damage and allows higher fluences
• Unlike other cooling systems, Air cooling can cool before, during and after laser energy is applied
• Hands-free operation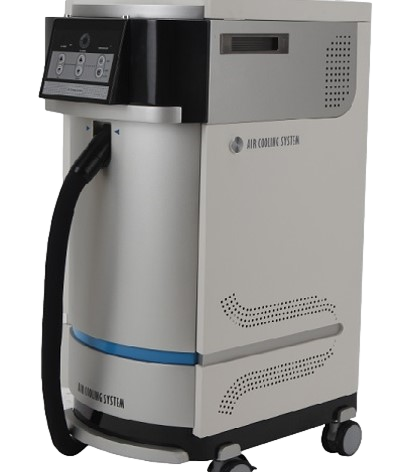 Featuring the Carbon Peel using the
Q-Switched Nd:YAG
Invest in this life-changing technology for your
practice and your patients will invest in you.